GiG East
Gig East is Wilson's home for technology and innovation networking. Our events focus around gigs – whether its conversation around our gigabit network, Greenlight, or creative conversations inspired by the Vollis Simpson Whirligig Park. We bring eastern North Carolina together to explore next generation technology.
The history of Gig East traces back to 2016. In November, 2016, Greenlight sponsored its first Gig East thought-leadership event, featuring Blair Levin, known for serving at the FCC as Executive Director of the country's first national broadband plan. His speech was titled "Make American Great — With Great Broadband." In November 2017, Greenlight sponsored its second annual Gig East event featuring WRAL and Harvard Law professor Susan Crawford, who spoke on "Why Fiber?" In November 2018, Greenlight sponsored its third Gig East event, "The Future of Work Outside the Metro" featuring world renowned Gary Bolles, who is Chair for the Future of Work for Singularity University.
You can join us for our Quarterly meet ups and our annual technology summit, held in early May. Sign up for our digital newsletters to learn more about upcoming meetups.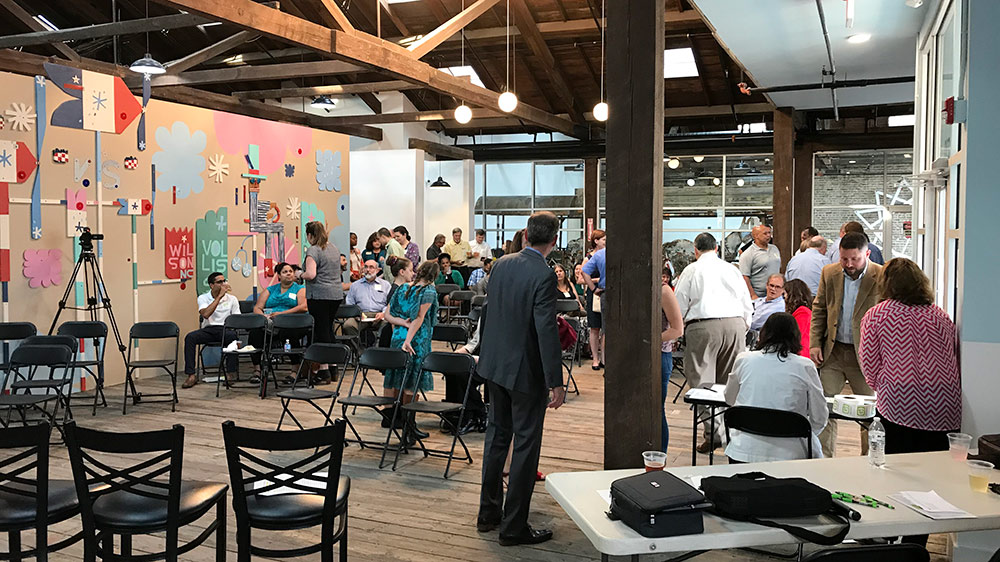 January 2020
Mon

Monday

Tue

Tuesday

Wed

Wednesday

Thu

Thursday

Fri

Friday

Sat

Saturday

Sun

Sunday

December 30, 2019

December 31, 2019

January 1, 2020

January 2, 2020

January 3, 2020

January 4, 2020

January 5, 2020

January 6, 2020

January 7, 2020

January 8, 2020

January 9, 2020

January 10, 2020

January 11, 2020

January 12, 2020

January 13, 2020

January 14, 2020

January 15, 2020

January 16, 2020

January 17, 2020

January 18, 2020

January 19, 2020

January 20, 2020

January 21, 2020

January 22, 2020

January 23, 2020

January 24, 2020

January 25, 2020

January 26, 2020

January 27, 2020

January 28, 2020

January 29, 2020

January 30, 2020

January 31, 2020

February 1, 2020

February 2, 2020
January 2020

| Monday | Tuesday | Wednesday | Thursday | Friday | Saturday | Sunday |
| --- | --- | --- | --- | --- | --- | --- |
| December 30, 2019 | December 31, 2019 | January 1, 2020 | January 2, 2020 | January 3, 2020 | January 4, 2020 | January 5, 2020 |
| January 6, 2020 | January 7, 2020 | January 8, 2020 | January 9, 2020 | January 10, 2020 | January 11, 2020 | January 12, 2020 |
| January 13, 2020 | January 14, 2020 | January 15, 2020 | January 16, 2020 | January 17, 2020 | January 18, 2020 | January 19, 2020 |
| January 20, 2020 | January 21, 2020 | January 22, 2020 | January 23, 2020 | January 24, 2020 | January 25, 2020 | January 26, 2020 |
| January 27, 2020 | January 28, 2020 | January 29, 2020 | January 30, 2020 | January 31, 2020 | February 1, 2020 | February 2, 2020 |