The Gig East Exchange is a place for all startups- no matter how big or small- to connect and grow. Telecommuters, entrepreneurs, side hustlers, and second career builders utilize the Exchange's flexible membership options to work in the way that suits them best. Exchange memberships include varying levels of access and amenities, so take a look and see which option suits you best.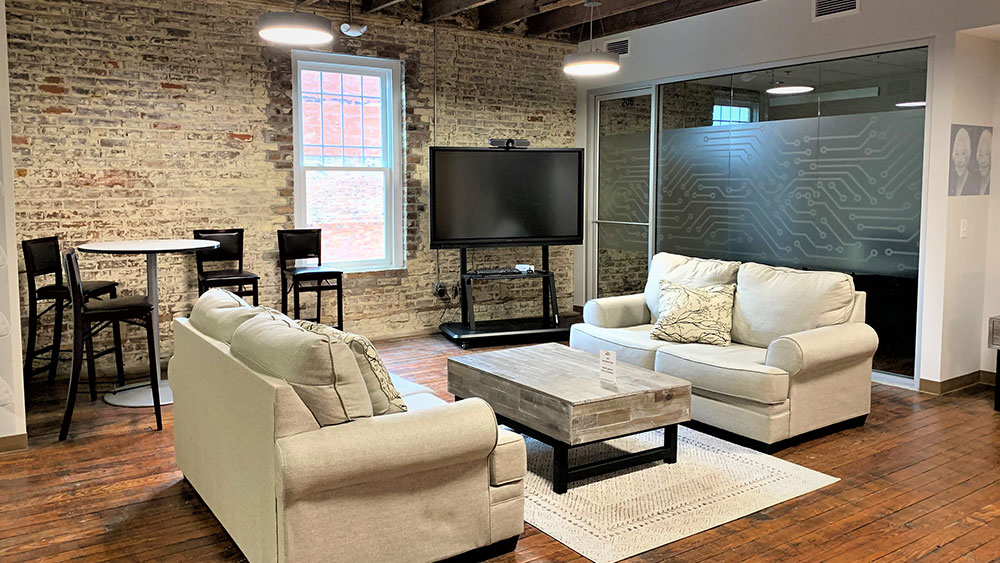 Virtual Tour
Take a virtual tour of the Gig East Exchange to learn more about the work spaces and amenities.
Off-Site Member

$25

Workweek Warrior

$100

All Access

$100

Dedicated Desk

$150

Office Suites

$150 per desk in each office

Mail & Package Handling Services
Invitation to Exchange Events
Business Phone & Voicemail
Coworking Access
Access to Conference Room
2 hours
5 hours
10 hours
15 hours
Private Desk
Private Office
We hope that you utilize our space and resources to advance your business during your time at the Exchange. We even hope that one day you outgrow our space here and establish your own location in Wilson or beyond. When that happens, you can still be part of Gig East by becoming an Exchange sponsor. Want to see your brand in the Exchange? Contact us for sponsorship details.
Why Wilson?
Wilson is the perfect home for all aspects of the Gig East Exchange. Most important is the city's Gigabit internet — Greenlight — the first of its kind in North Carolina. Local college campuses, businesses, and more are able to take advantage of the city's fiber optic network. It's the fastest in the state and more and more businesses and residents are choosing to make Wilson their home due to both its hometown culture and technology advancement to boot.
Wilson truly has both a small town feel and smart city amenities. The city and its initiatives like the Gig East Exchange are fueling the future of technology and innovation by going beyond the barriers of the agricultural industry, the one-time backbone of the Eastern North Carolina economy. With the Gig East Exchange, barriers will continue to be broken and innovators will find a new home in Wilson.